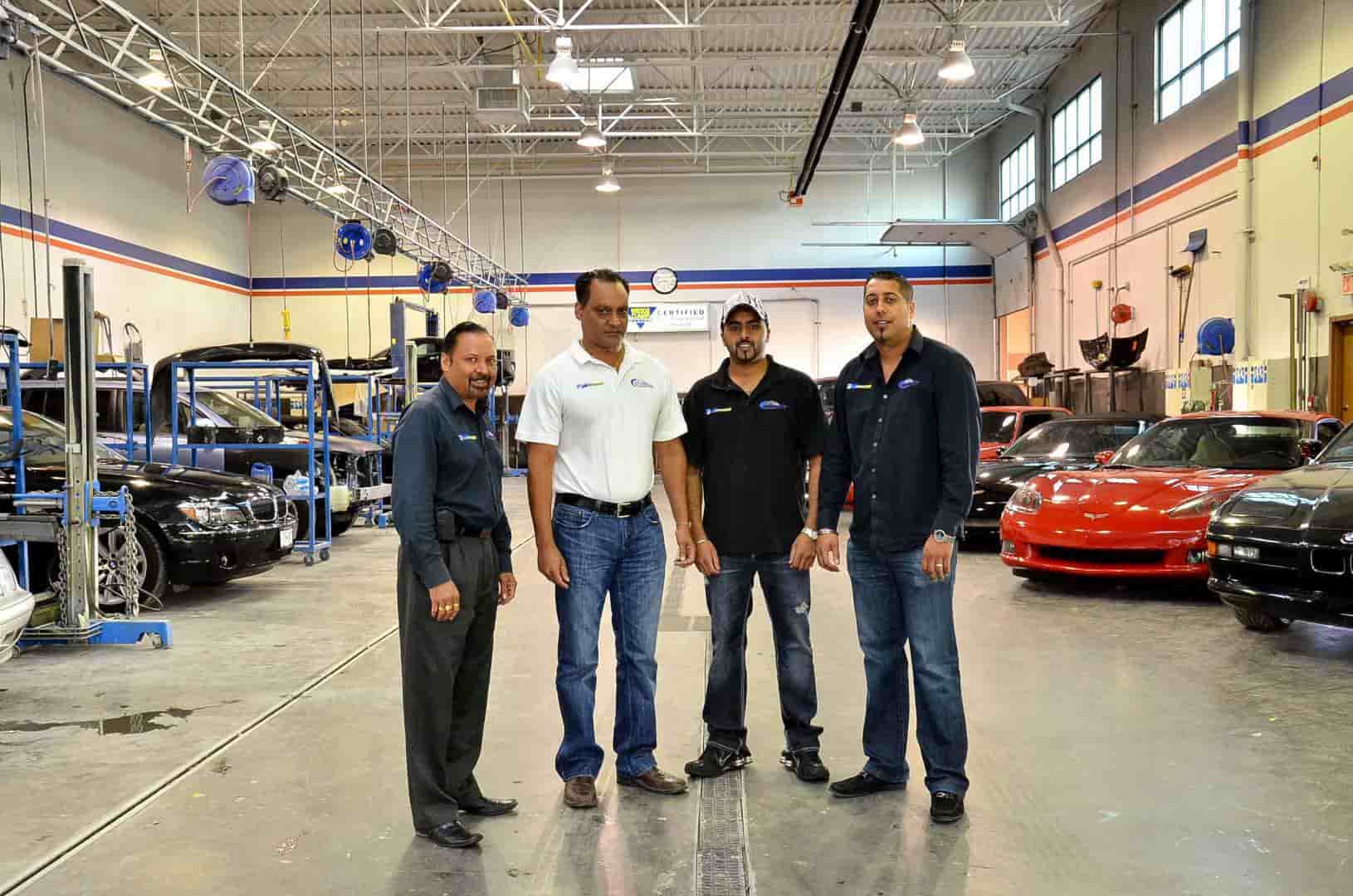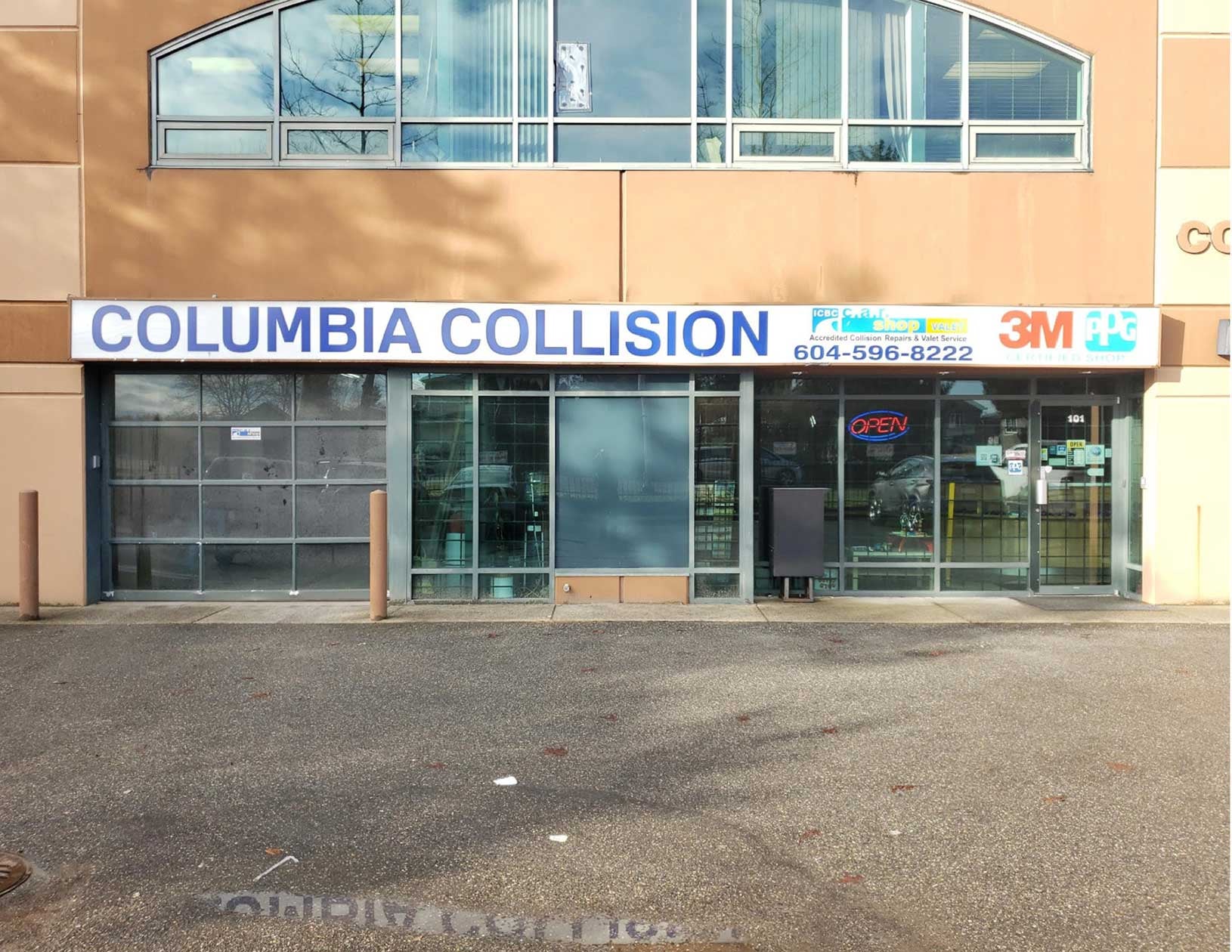 certified-auto-body-specialist
Exceptional Auto Body Repair in Surrey, British Columbia
Columbia Collision Repairs Delivers Superior Collision Repair
Columbia Collision Repairs Ltd. has delivered extraordinary automotive body repairs and collision repair services in Surrey, British Columbia for nearly four decades. Since our family-owned ICBC accredited body shop opened in 1981, we have taken pride in performing the finest auto repair services in the area, guaranteeing that our customers are happy, and their cars look pristine. Our staff comprises 10 trained and certified auto body repair specialists who operate within our 10,500-square-foot body shop in Surrey, BC. With the ability to perform comprehensive car body repairs on a wide array of vehicles, we are proud to be your preferred collision repair shop in the Lower Mainland. Call or visit us today to learn more about our range of auto body and collision repair services.
Surrey's Choice for Minor Auto Body Repair Services
We know that minor dings and scratches on your vehicle can be unsightly and embarrassing. But, more importantly, they are often prone to rust and corrosion. Call Columbia Collision Repairs at the first sign of an issue so we can prevent that small depression in your door from worsening. Our team of fully certified technicians can capably address any minor auto body repair needs that your car may have. We proudly use state-of-the-art equipment, the best materials, and our extensive skill set to exceed your expectations.
Outstanding Glass Repair at Columbia Collision Repairs
There are innumerable hazards to your car's windows and windshields. You have to avoid rocks that may fall off of the truck in front of you, shield your vehicle from hail, and steer clear of unexpected objects that may kick up and nick your glass, among other dangers. Most of the time, you can keep your automobile out of harm's way. But for the times when you cannot prevent a chip in your windshield, Columbia Collision Repairs is here to help with the auto glass windshield repair services. We will expertly replace or repair any damaged windshield or window. Call us as soon as you notice an imperfection because it does not take long for a small crack to morph into a large fissure.
Extensive Paint Repair Services in Surrey, British Columbia
We offer an extensive suite of paint services to complete your collision repair. Our thorough attention to detail ensures that your paint is applied correctly, does not have any flaws, and matches your car's current color. Our range of meticulous paint jobs includes:
Color match on vehicles – A paint job is only effective if the new paint matches the old paint exactly. You do not want any reminders of your collision or scratches, so we ensure that your new paint is indistinguishable from the original. We work directly with distributors who stock every color available, meaning we can accurately match your colors every time.
Downdraft spray booths – We utilize 2 downdraft spray booths at our auto body repair shop in Surrey, BC. The state-of-the-art booth facilitates the proper application of paint to your vehicle, ensuring that your paint job is even.
Smart cure accelerated drying system – Our advanced system properly dries your car following a paint job to give it a clean, sleek look with maximum protection. The expedited process allows you to drive your car off our lot in no time so that you can cruise the Surrey streets in style with a fresh coat of paint.
We Will Repair Your Vehicle Following Vandalism
Realizing that your car has been vandalized is a gut-wrenching feeling. You have made a significant investment in your vehicle and take proper care of it, but someone has ruined it with a senseless act of vandalism. Let the auto body repair specialists at Surrey's Columbia Collision Repairs help ease your frustration by restoring your automobile to its previous shine. Whether someone has scratched your paint, defaced your car with spray paint or eggs, or smashed your windshield, our all-encompassing services can make your vehicle feel new again. As an added benefit, we work with all major insurance providers to minimize your cost.
We Handle the Hassle of Dealing with Insurance Carriers
With nearly 40 years in the autos body repair shops business, we have become familiar with all major insurance carriers and how we can mutually help you. We will alleviate the stress of having to deal with your insurance provider to get what you deserve because we will handle every aspect of the insurance claim process. We are certified by the Insurance Corporation of British Columbia (ICBC) and work with most other insurance companies in British Columbia as well as out-of-province providers. We will even attempt to help you take advantage of your policy's rental coverage. But if we cannot make that happen, we will let you drive one of our courtesy vehicles while yours is being repaired.
Our Team Services All Makes and Models of Vehicles
Our staff has immense knowledge of all cars, including domestic vehicles, imports, European makes, and high-luxury automobiles. We can adeptly provide auto body repair services for the following brands:
Domestic – Buick, Cadillac, Chevrolet, Chrysler, Dodge, Ford, GMC, Hummer, Jeep, Lincoln, Oldsmobile, Pontiac, Saturn, Tesla
Import – Acura, Honda, Hyundai, Infiniti, Kia, Lexus, Mitsubishi, Nissan, Scion, Subaru, Suzuki, Toyota
European – Audi, BMW, Fiat, Jaguar, Land Rover, Mercedes-Benz, Mini, Porsche, Saab, Smart, Volkswagen, Volvo
Luxury – Alfa Romeo, Aston Martin, Bentley, Ferrari, Lamborghini, Lotus, Maserati, Maybach, Rolls-Royce
Call or Visit Columbia Collision Repairs Today
Let Columbia Collision Repairs show you why we have been able to satisfy thousands of customers since we opened our doors in 1981. Whether you need minor auto, glass, paint, or vandalism repairs, our autos body centers in Surrey, BC will be able to handle your needs and have you back on the road in no time. We are happy to schedule an appointment to assess your vehicle but also offer a drive-thru service with no appointment necessary. Visit us today!
Testimonials
"I have been taking my mustang to Columbia collision for over 15 years and I have never once been disappointed, their work is impeccable and I'm very particular because my car is my "baby". They are always eager to do the best job possible and they make me feel like my car is a priority. They never delay and always get my car back to me as fast as possible. They always go over and above the call of duty with extra little things the car may need. I would never take my car anywhere else and I would be seriously lost without them. It's really awesome to have a place you can trust to do the best work and not have to worry about getting ripped off. I'm very grateful to have Rick, Mike, and their team to do my bodywork they have a customer for life. Thanks, guys!"
Rhonda Macrae
Why Hire Us?
Lifetime warrantee on all of our work
Fully certified & licensed staff
Family owned & operated