Auto Body Repair in Surrey, BC
Columbia Collision Repairs: Your Local Auto Body Repair Shop
From minor dents to significant damage, our industry-leading team is here to repair your car seamlessly. Serving our community since 1982, Columbia Collision Repairs takes pride in providing high-quality auto body repair services that help our customers get back on the road quickly and safely. Our trained and certified technicians perform comprehensive auto body work on various vehicle makes and models.
Auto Body Repair Services at Columbia Collision Repairs
We offer a wide range of auto body repair services. Whether you have a small dent in your bumper or your vehicle was vandalized, we have a service to restore your vehicle to pristine condition. No repair is too small or too complex for our team of repair specialists. Come see why we've remained successful for nearly four decades!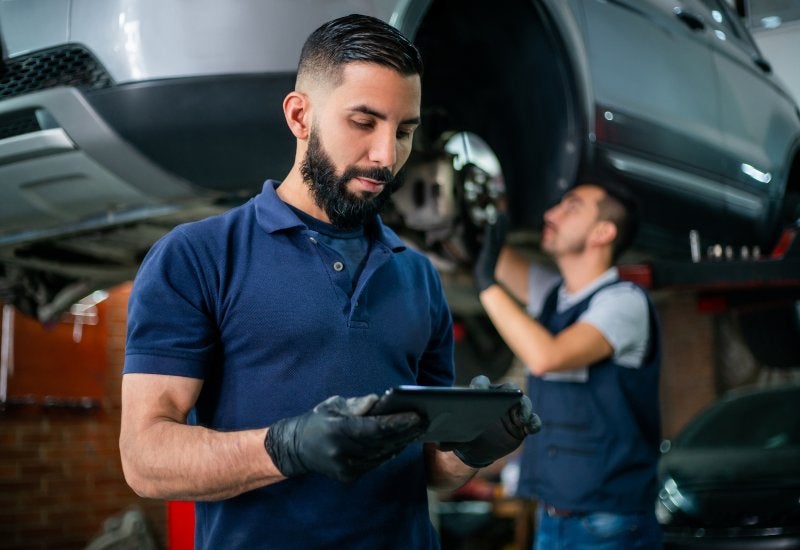 The Auto Body Repair Process
The process of auto body repairs varies depending on the degree of damage your vehicle has endured. The first step in repairing your vehicle is bringing it in for an assessment. Once we assess the damage, we will provide you with a quote and plan to restore your vehicle. You may also request an estimate through our online estimate request form.
Tips for Choosing an Auto Body Repair Shop
When you need an auto body repair shop, the ultimate deciding factor comes down to more than "What is the best body shop near me?" or the cost of service. Consider the reputation, and be sure to read reviews and testimonials, as restoring the integrity and safety of your vehicle relies on it.
Why You Should Choose Columbia Collision Repairs
At Columbia Collision Repairs, we understand the financial investment and personal value your car holds. That is why our team of experts makes repairing your vehicle to perfect condition our main priority. We strive to deliver quick and affordable services that leave our clients feeling satisfied and safe.
Your One Stop Shop for Auto Body Repair in Surrey, BC
At Columbia Collision Repairs, we are committed to making your experience easy with affordable auto body and rust repair prices. We offer exceptional service prices and back those prices with a lifetime warranty; as long as you own your vehicle, it's under warranty with us. This added benefit is another way that we guarantee quality work when servicing your vehicle.
We Handle Your Insurance Claims
If you're getting your car serviced due to a car accident, whether it involves another vehicle or weather damage, our team is here to handle your insurance claims for you. We work with almost every insurance provider in BC, along with some out-of-province insurance companies. Simply communicate your insurance information, and we will do the rest.
State-Of-The-Art Tools and Equipment
Our shop is ICBC accredited and consistently remains up to date with the automotive industry's most advanced technology, tools, equipment, and techniques. We guarantee the highest quality results on your vehicle's repairs, painting, and refinishing needs.
High-Grade Parts and Materials
We have high standards when it comes to auto body repairs, which is why it's only fitting that we use the highest quality automotive parts and materials when it comes to the repair process. From top-tier auto glass to top-quality paint, each service will leave your vehicle with exceptional results you can be proud of.
Trained Technicians & Excellent Customer Service
All of our automotive repair technicians undergo the latest training in repair methods and technology. We ensure our entire team has the certification and expertise necessary to restore your vehicle's exterior components to exceptional condition. Our friendly and knowledgeable team prioritizes excellent customer service and values your business. We ensure a pleasant experience for all of our customers.
Let Columbia Collision Repairs Restore Your Vehicle
If you're looking for a reliable auto body repair service in Surrey, BC, Columbia Collision Repairs is here to get your car back in top shape. Contact us today by phone, online request form, or swing by for our appointment-free drive-through service to receive your auto body repair estimate. Our professional team is eager to assist you!
Why Hire Us?
Lifetime warrantee on all of our work
Fully certified & licensed staff
Family owned & operated