Auto Body Repairs in Surrey, BC
Types of Auto Body Repairs
If you've encountered auto body damage, you know how complex the repair process can be. From scratches to dents and rust, there are a variety of repairs that need to be made in order to get your car looking its best again. Fortunately, at Columbia Collision Repairs Ltd., we offer complete auto body repairs so that no matter what type of damage you're facing, we can help make sure it gets resolved quickly and effectively. With our comprehensive service and experienced team, we'll have your car back in perfect condition in no time. In this blog post, we'll discuss different types of auto body repairs and how they're carried out so you can understand exactly how Columbia Collision Repairs Ltd. is able to restore your vehicle back to good shape.
Overview of Auto Body Repairs We Offer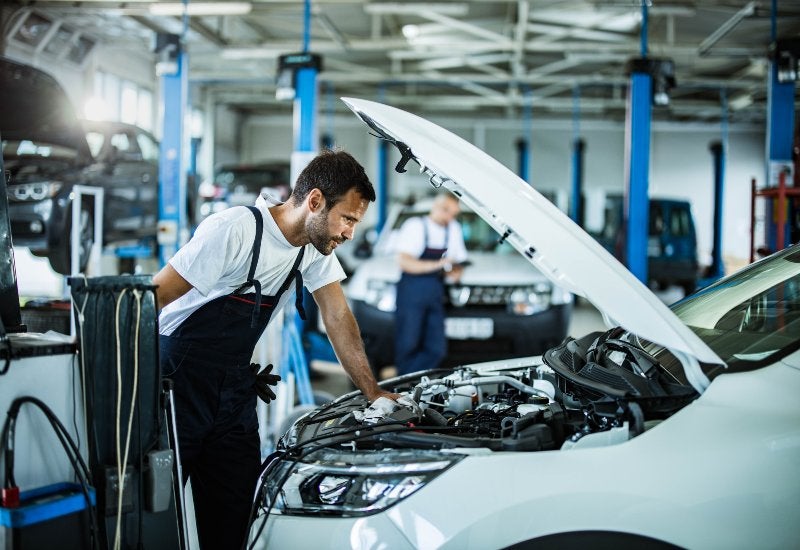 Have you been in a car accident and need repairs? Columbia Collision Repairs Ltd. provides comprehensive auto body repair services in Surry, British Columbia. From windshield repair and replacement to dent repair, our certified technicians have the experience to provide reliable and quality service for all your auto body needs. We specialize in vehicle collision repairs such as painting, frame repairs, and realigning doors and windows, as well as windshields. No matter the make or model of your car, we provide efficient service with a customer satisfaction guarantee. If you're looking for a reliable shop that can handle your auto body repairs with care and precision, Columbia Collision Repairs Ltd. is the perfect choice for you!
Common Reasons for Car Body Repairs
The need for car body repairs can be caused by regular wear and tear, unforeseen impacts, or changes in weather. At Columbia Collision Repairs Ltd. in Surrey, BC, we offer a variety of repair services to get your car's body back into top condition. This includes frame alignment, panel repair, dent removal, and refinishing services such as paint touching up, scratching removal, and even bumper and fender replacement. Our services also include full auto detailing and a wide range of windshield repair services. With the help of Columbia Collision Repairs Ltd., you can quickly have your car looking brand new again.
Windshield Repair and Windshield Replacement Services
When it comes to windshield repair and replacement services, Columbia Collision Repairs Ltd. has you covered. Our experienced team is here to help with all your auto body needs. We offer top-quality windshield repair, windshield replacement, and a wide range of other services so you will be back on the road in no time. Stop by our Surrey, BC location today and let us give you the peace of mind that comes with having quality windshield repair and replacement services you can trust.
Frame Alignment and Repair Services
At Columbia Collision Repairs Ltd., we strive to provide top-notch customer service and excellent auto body repair for all our customers. Our frame alignment and repair services are second to none. With experience and dedication, our staff guarantees that your vehicle will be restored to manufacturer specifications. We use the most up-to-date equipment, techniques, and parts to ensure that your car is returned to a safe, reliable condition. We only use the highest quality paint materials and adhere strictly to safety standards. No matter what you need—from a simple scratch to major structural repairs—Columbia Collision Repairs Ltd. has you covered!
Car Dent Repair and Scratch Removal Services
Finding a reliable car dent repair and scratch removal service can be stressful, especially when dealing with an expensive or precious vehicle. Our specialized automotive technicians are highly qualified to deliver the highest quality dent repair and scratch removal services. Utilizing advanced technology and materials that meet the industry's standard requirements, we strive to swiftly restore your vehicle's paint job and panels back to their original condition. Rest assured that when you collaborate with us to fix dents or remove scratches from your car, you'll have peace of mind knowing it's in good hands.
Car Collision Repair Services
Are you in need of a reliable car collision repair service? Look no further than Columbia Collision Repairs Ltd. With decades of experience and a team of certified professionals, we offer complete auto body repairs for vehicles of all makes and models. Whether it's a minor fender bender or significant accident damage, we have the expertise to ensure that your car looks like new. Our friendly staff is committed to providing quality customer service, keeping you informed along every step of the repair process.
Bumper Replacement Services
Our experienced technicians provide fast and efficient bumper replacement services. We use the latest tools and techniques, ensuring that your car is restored to its pre-accident condition quickly. Our team of qualified professionals has a wealth of knowledge working on all kinds of vehicles, so you can trust us with the care of your car. We understand that having car repairs done can be tedious and time-consuming, so our goal is to get you back on the road as soon as possible.
Contact Columbia Collision Ltd. Today!
Columbia Collision Repairs Ltd. offers a wide range of auto body repair services to fit whatever type of repair you may need. We use high-quality parts manufactured by reputable companies to ensure great results that will last for years. Contact us today for any general inquiries about our services or call us directly to book an appointment!