Thinking of DIY Auto Body Repairs?
Should You DIY Auto Body Repair?
When your car needs body repairs, knowing whether you should attempt the work yourself or trust a professional can be difficult. At Columbia Collision Repairs Ltd. in Surrey, BC, we understand the concern and want to provide helpful information about DIY auto body repair so you can make an informed decision. Before taking the plunge into working on your own vehicle, there are important factors to consider—from safety regulations to necessary tools and supplies. We'll review them all here so you can decide what makes sense for you.
DIY Auto Body Repair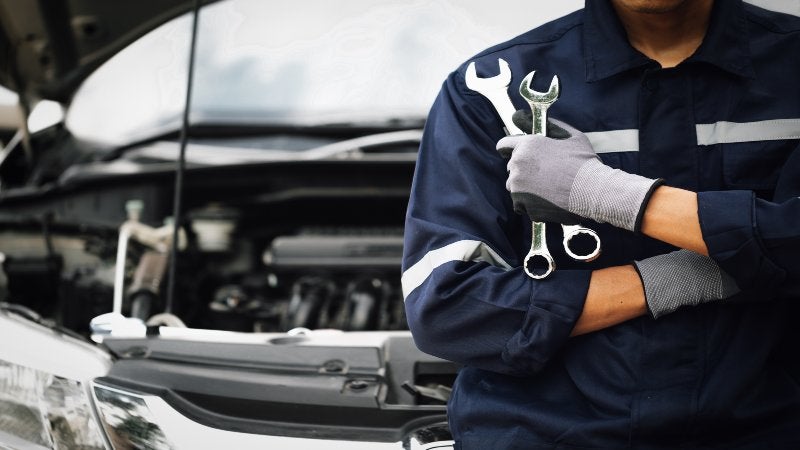 DIY auto body repair can be tempting. However, there are many reasons why you should always turn to a professional instead. From saving time and money to making sure that all safety regulations are met—it makes sense to hire professionals like the ones you'll find here at Columbia Collision Repairs Ltd. With our experienced staff and reliable technology, we offer complete auto body repairs in Surrey, BC.
Fixing Body Damage Requires Professional Intervention
Nobody enjoys seeing their vehicle with body damage, but experienced professional auto body repair is essential to restoring your car's appearance and structural integrity. Letting damage linger unaddressed can make it worse and might even result in permanently impairing its value. Fortunately, Columbia Collision Repairs Ltd. offers comprehensive auto body repair services in Surrey, BC. Our team of certified experts can quickly and accurately diagnose damages, provide estimates for repairs, and perform all the necessary work to revive your car so that it looks as good as new. Don't leave your vehicle to chance—trust a professional to get the job done quickly and correctly!
Lack of Proper Tools and Equipment
No one expects to be in a collision, but when accidents happen, it's essential to make sure your car is properly repaired. Unfortunately, the quality of repairs depends upon the types of tools and equipment available in the repair shop. Columbia Collision Repairs Ltd. recognizes this need and has made it our mission to provide complete auto body repairs with industry-leading tools and equipment. This ensures that a safe and reliable repair is performed by our highly experienced technicians, giving every customer a reliable option for repairing their vehicles efficiently.
Damaged Vehicle Prepping is Challenging
Prepping a damaged vehicle for collision repair on your own can be challenging, but our professionals can handle any prepping that needs to be done on your car or truck. Our experienced technicians are equipped with the latest tools, materials, and technologies to make sure that your vehicle is completely ready for all repairs. With our years of experience and dedication to quality, you can trust that your car will be in good hands when it comes to prepping for collision repair.
Inferior Results
Don't settle for inferior auto body repair results! When it comes to car repairs, quality matters. We will ensure that your vehicle repairs are done to the highest standard. Whether minor dent repair or complete restorations, you'll receive a professional result that looks as good (or better!) than the original condition of your car. With our complete auto body repair services and years of experience, we will make sure all your car needs are met.
Health and Safety Concerns
Working on your auto body repair yourself can potentially expose you or your family to harmful chemicals or dangerous situations. Having your car's auto body repaired at a proper collision repair shop eliminates this risk entirely. At Columbia Collision Repairs Ltd., we prioritize health and safety. All staff members are required to complete safety certification training prior to working on any vehicle. We understand that the safety of our customers and staff is our top priority and take appropriate steps to continually ensure a clean, safe environment for everyone in our shop.
No Controlled Environment
When you need auto body repair work, the environment it takes place in is an important factor to consider. For example, if painting is part of the process, you'll want to keep the environment free of dust and other debris. Our professional auto body shop ensures quality workmanship from a controlled environment, so you can feel confident in a job well done.
Trust the Professionals
While many may be tempted to take on an auto body repair job at home, for best results, it is important to entrust the task to a professional. Columbia Collision Repairs Ltd. provides reliable, complete auto body repairs that will restore your car back to its original condition so it can continue to serve you dependably. With over three decades of experience and a team of certified technicians, you can expect the highest quality of service and excellent craftsmanship from Columbia Collision Repairs Ltd.
Need Top-Notch Auto Body Repairs? Call Us Today!
When it comes to auto body repair, it can be tempting to attempt a DIY job. But many factors should be considered and evaluated before making this decision including the need for proper tools and equipment, vehicle prepping challenges, and potential health and safety risks. All things considered; it is best to leave auto body repairs in the capable hands of an experienced professional. Columbia Collision Repairs Ltd. offers complete auto body repairs in Surrey, BC. You can contact us today for all your repair needs.